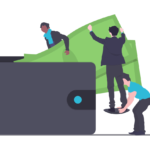 Welcome to my stake pool Cardano called WeCloudPool ticker (OMWCP).
I'm a French IT engineer based in the Netherlands with a strong interest in blockchain technologies.
After researching into Cardano, I recently decided to create and operate my own stake pool server to share the profits with everyone who delegates their ADAs in my pool. I won't promise you the moon, but I will put all my IT knowledge and experience to the service of my pool, running my server 24/7 to maximize the chance of everyone being rewarded.
It's just the start of Cardano (ADA), and the more I learn about this new blockchain, the more it sounds promising for everyone in the future. It's just the beginning for me as well and although I currently operate a small pool, I'm hoping to grow and help those in my pool grow as well.
Why? Because Cardano is one of the most promising blockchains for building and running smart contracts and other decentralized protocols. As a third-generation blockchain technology, it seeks to address the scalability, sustainability and interoperability that previous blockchain technologies lack.
The only way to see how promising Cardano can be is to give it a try…
Respectful & Fair Ecosystem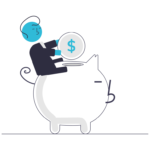 Since Cardano is a fully decentralized blockchain that offers more chances for individuals (rather than big platforms) to be rewarded while consuming less power, I decided to take part in the challenge and give it a try.
Less power consumption means that it requires less processing power and is, therefore, more respectful of the environment.
As I have seen through my IT career, there is no need for "server farms" made of thousands of machines to create a powerful architecture to join and support the Cardano network.
Thanks to its network and protocol, still in its youth, Cardano's architecture provides a new and greener solution that is as powerful but decentralized.
To learn more about Cardano, how its decentralized architecture works, and the ambition of its founders, I encourage you to consult the official website: cardano.org
Seems promising? Then join me on the Cardano adventure and delegate your ADAs in my pool.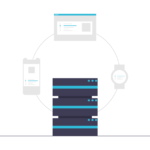 As an IT system and network engineer (see about), I have acquired key skills such as reliability, security, optimization, performance, and a deep understanding of system/cloud architectures.
As a stake pool operator, minimizing my servers' downtime is my main goal.
If you choose to delegate your ADAs with me, here is an introduction to my architecture:
My pool operates on:
2 AMD servers (5900x & 3900x processors) 1 active 1 backup
128 GB RAM each
3 GB ethernet cards (2 in bond mode)
1 GB internet fiber glass connection
Linux OpenSUSE leap 15.4 running 1 core producer and 2 relay servers in virtualized environments
I'm currently running 1 node producer and 2 nodes relay, up to date with the 1.35.4 version. 
Feel free to contact me if you have any questions.